Event Details
A New Approach That Works
We all feel stress, especially if you want to do big things with your life. We also feel fear. Maybe you have anxiety or can't sleep well? Life can certainly be a struggle sometimes, even all the time.
Personal work is available everywhere, but it's hard to decide the best path for you. Should you try talk therapy? Life coaching? Energy work?
It all sounds so time consuming and expensive.
But what if instead, you could attend a two-day event –reasonably priced to accommodate all guests– and get the emotional results you seek during that single weekend. An event that's proven to work for tens of thousand now, again and again.
If this sounds appealing, then read on…
Is this what you're looking for?
The Art of Fear Camp is perfect if any one of these apply:
feel there's something off within you, that needs to be addressed

want to be done with or avoid the time and expense of ongoing talk therapy

have found methods to make you feel better for a moment, but want something more lasting

desire to address seemingly ingrained emotional issues, such as irrational fear, anxiety, PTSD, anger, etc.

want to stop being so hard on yourself

want to act more freely and with confidence

are looking for new forms of motivation

want to get along better with the people in your life

want to feel emotionally great, more often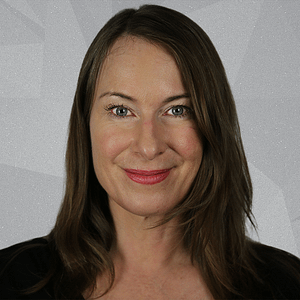 "

What holds us back may seem like one thing, like perhaps; fear. But if you dig a bit, you find it's often another thing entirely, such as our unwillingness to feel fear. This insight is what starts the journey to finally resolving that hold back.

"
– Kristen Ulmer
Why This Camp Works
When it comes to being stuck in patterns that don't work for you anymore, often you don't know where to look for answers. Your clever mind is the obvious first choice, so you get to mulling over the details of what could be wrong. But here's a quote from Einstein that explains why this effort can fall short: "No problem can be solved by using the same consciousness that created it, you must learn to see the world anew."
This quote explains why Kristen's facilitation style during this camp works so well. She doesn't engage your intellect through talk or other kinds of therapy. Instead, using a proven facilitated process that Ken Wilbur calls "the most important and original discovery in the last two centuries" and "an unbelievably simple, quick and effective tool for waking up," she helps you view any problem you have, from an entirely new lens. One that helps you see things clearly in ways you otherwise wouldn't have access to on your own.
Once that clarity is achieved, then the solution becomes obvious. Kristen will offer you a proven, concise method to stay in emotional flow after the weekend is complete. One that targets, addresses and resolves even your most deeply ingrained stuck places in a matter of hours, not decades. Even ones that have been passed down in your family or have been a part of your life since childhood. This new norm, will change everything for you. In the words of just one camper: "This ain't no band aid, this is the real deal." -Melanie Tanks
It'll also be a fascinating, creative, and playful adventure; which is why we call it summer camp!
Exactly where you're currently stuck (it's not the great mystery you think it is)

An explanation of why past trauma keeps recirculating for you, or for your loved ones

Why anxiety shows up the unique way it does, in your life

What you've been doing to make it worse, that you're likely not aware of

How to get out of the relentless loop of mere symptom control to instead, resolve emotional issues

How to make life transitions faster and with less drama
How to use such awareness and insight, to transform your life

How to get out of your head, using methods you've never tried before

How to get into your body, which is such a relief

What it takes to access flow states by choice, versus by chance

How to learn life lessons faster, instead of getting bogged down for years

How to make clear, on-point decisions
A deep wisdom lies within you, that's jumping up and down trying to get your attention.

Kristen helps you access it.
"The whole experience was life-changing. I feel that something switched for me and I was shown a new way to see the world and myself."

"I wanted to thank you for changing my life. I don't think I realized how much of an impact (your work) had on me until recently and it's been a year since I attended. I knew it had an impact right after, but as time has gone on, there have been more and more lessons that pop up into my head that I never initially considered. I love that!"

"I am on this amazing turbo charged growth path – I am blooming faster and faster, at a wonderfully rapidly unfolding pace- there are truly no words to describe this. (Working with you) is one of the three BIGGEST events in my life that have helped me really turn a HUGE corner. I am deeply grateful!! Thank YOU!"

"I could not have made it through such an intense transitional year without your teachings. I do not believe the words thank you are powerful enough."

"My fear disappeared about three months ago. I have been public speaking without panic attacks and have experienced ease and spontaneous interaction with people I would have been intimidated by in the past. Also no constant free-floating anxiety in the background all the time. A great relief after 40 years of struggle. So, thank you."

"The experience was outstanding. None of us will ever be the same."

"Afterwards, I noticed that I felt lighter. In the days that followed, I noticed that my light feeling became clarity of mind. As the days went, the clarity didn't go away (as I feared it would) and I began to notice that my emotions were more translucent and rose and fell, rather than overcoming me or creating a suffocating fog. I kept thinking it would wear off, but it hasn't."

"Thank you hughly for all that you gave to us and everybody in that clinic. It was just absolutely amazing. It's not only a once in a lifetime experience but just from a teaching perspective some of the things you did were just really astonishing."

"If I can make that kind of change in one weekend, what else can I do? I feel like someone took my training wheels off."
Camp Itinerary
What to Expect
During this weekend camp, you experience twelve hours of live, interactive facilitation within a small group. Kristen (not staff) personally helps you see exactly what holds you back and offers you clear, practical solutions on what to do instead.
The content is unlike anything you've ever experienced before, and you feel highly engaged throughout the weekend.
Daily Schedule, Saturday and Sunday:
10am – 1pm:

Morning session, includes bathroom break
1pm – 3pm:

Lunch on your own
3pm – 6pm:

Afternoon Session, includes bathroom break
The location of the event is Harpa Conference Centre, in Reykjavík, Iceland (Harpa.is)
If coming from abroad, fly to Keflavik airport.
There are plenty of choices for lodging, and we do not recommend any one place. Yes, consider getting a rental car, although uber or public transportation are also great options.
Day 1
Morning Session: 10am – 1pm. Includes mid-session bathroom break:
You'll have submitted reasons for attending and what you hope to get out of the camp in advance. Thus, after a brief intro and meet and greet, we dive right in. By the end of the morning, you have a clear understanding of what your relationship is with your own mind, and also with fear. It's likely quite different than what you imagined. Prepare to be stunned by the depth of your learning, how it applies to your life, and immediately addresses your reason for attending.
Lunch Break: 1pm – 3pm on your own
Afternoon Session: 3pm – 6pm. Includes mid-session bathroom break:
What we explore next, is based on your requests. This session is very targeted toward resolving exactly what you and others came to resolve. By the end of this first day, you're crystal clear on any stuck places, and what needs to happen in order for you to get unstuck.
Day 2
Morning Session: 10am – 1pm. Includes mid-session bathroom break:
Armed with new awareness, we spend time in this public place to learn and implement Kristen's four-step Art of Fear Method in real life scenarios.
This is a comfortable experience and you're not asked to do anything besides walk and interact with Kristen and the others. We also explore how to use your new practice, to enhance your life, career, relationships or performance.
Lunch Break: 1pm – 3pm on your own
Afternoon Session: 3pm – 6pm. Includes mid-session bathroom break:
One of the most powerful facilitated practices Kristen offers, first we go on a mindset journey that gives you an understanding of all it means to be a human being. This explains and changes so much. Then, we clean up loose ends and answer remaining questions that you have. The final goal being, you end the weekend armed with a clear, concise path for implementing all that you learned, so it's sustainable and lasting beyond the weekend.
Buy Now
Kristen has helped tens of thousands of clients finally, ease-fully and permanently break free from emotional hold-backs, and become who they were meant to be.
Now it's your turn
This camp is the culmination of 33 years of real-world experience, boiled down to the best thing Kristen offers; live facilitation within a small group.
It provides for you such a rich re-boot and education on how to fully embrace and take full advantage of your human experience, that you never experience yourself, other people, or the world the same way again.
If it doesn't offer you all this and more, you get your money back.
Here's how to sign up:
STEP 1 : Click the Add to Cart button, then checkout using our secure checkout page
STEP 2 : Solidify any plans needed to be in Reykjavik, and ready for this experience of a lifetime
STEP 3 : You're sent further logistic details about 1-2 weeks prior to the camp. Then, see you soon!
Here's everything you get when you enroll:
12 hours of live facilitation with Kristen

Small group to ensure personal attention

A non-threatening experience that feels safe

Being around like-minded folks, who are clever and inspiring

Insights and take-ways that will forever effect your life

A 600.000 ISK experience, for a low price of only 79.000 ISK
Frequently Asked Questions
It sounds too good to be true.
Sure does. So do a lot of things that are revolutionary and new. But why don't you find out for yourself? It's only $597 (priced low so everyone can afford it), and you get your money back if the camp proves to be anything less than it promises.
The camp makes a lot of promises --how can Kristen cover all this in one weekend?
Stuck places all have one thing in common. They come from resistance (which appears in many forms) to either a 'negative' emotion or an aspect of your mind that's trying to get your attention. That resistance leads to it's persistence. Do the opposite though, and give that part of you some attention, that stuck place resolves.
To help you do this, Kristen takes you and the group on an adventure together, first without an agenda –only to see what we find. What's on the table for you, the others, and the dynamic of the group must first be determined.
After that, based on experience, Kristen knows where to look next, to best support us all. We explore our undercurrent together, stopping at relevant locations, but in this you have a highly personal experience. What you get out of each moment is unique, only to you.
This is how Kristen helps a room of folks with different agendas, all at the same time.
The other thing is, this camp is not about hashing over your or anyone's past life details –which is very time consuming and unnecessary. With that out of the picture, we cover a lot of ground quickly, and only address what's going on for you, today.
I've been to many workshops and events, and they make me feel great, but nothing lasts after it ends. Why shouldn't I assume this will be the same?
This camp will be unlike anything you've ever experienced. It's a bottom-up camp that addresses the root cause of stuck places, versus offering more top-down band-aids.
The take-aways are also likely the opposite of anything you've tried.
But rest assured, if it doesn't blow your mind and change your perspective for good, what the heck- come find out anyway. With the money back guarantee, you have nothing to lose.
Does what Kristen teaches, really work?
YES. Check out her testimonials. Plus, once you get up to speed on her four-step Art of Fear Method, you'll be blown away by how effective that is, alone, never mind the rest.
I can't afford this camp. Do you offer scholarships?
Yes, we want to make this camp available to everyone. If you can't afford it, simply write us an email and tell us what's going on, what you can afford, and we'll offer you a partial or full scholarship.
Do you allow children to attend the camp?
Children ages 15 and up are welcome to attend, but only if they pay for some of the camp themselves (even if they only contribute $5 toward their tuition). This way it's clear they want to be there, for their own reasons.
Should I bring my friend or family member along, or will that be awkward for us?
If your friend or family member struggles with an emotional issue, yes absolutely.
You feel comfortable doing this together, as there is no cross talk. Everyone stays in their own lane, and has a personal experience that can be as private or as shared (maybe during the breaks) as you'd like.
I want to sign up and pay for a friend or family member. Is that ok?
Yes, with one condition. Kristen will not work with anyone who is not, on some level, financially invested in this process themselves.
This means, if you are paying for someone to work with her, they must cover some of the tuition, even if it's just $5 or a trade with you of some sort. If they say no, that's a sign they are not ready to address their problem, and you should not waste your money.
This is not something Kristen can enforce however, so it is up to you to enforce it on your own. And the money back guarantee does not apply.
What's the Cancellation Policy?
If you can't make it after all, you get a full refund one month prior to the camp. After that no refund, but you can send a friend or family member in your place.
Note, if someone does attend in your place, the money back guarantee no longer applies. The reason why is we have no way of guaranteeing they are financially invested in the process. (For more info on this, see 'I want to sign up and pay for a friend or family member. Is that ok?')
Is there a guarantee?
If you aren't happy for any reason, let Kristen or her team know and we give you your money back. If you're even the least bit worried, let us put your mind at ease; either you get the answers and results you want or you get your money back. It's that simple.
Tell me about the money back guarantee?
After attending the camp in full, if the experience doesn't offer you real solutions that take root and start to transform your life right away (and also continue to transform your life), write to give us feedback within 5 weeks for a full refund. After the 5 weeks, there is no refund.