Step by Step Details
Discover the tools to end the relentless cycle of symptom control, and resolve your fear or anxiety issue for good
Likely you've tried everything under the sun to quell your fear or anxiety. Therapy, meditation, breathing exercises, positivity practice and on and on. Maybe you've found a few things that work to get you through a moment or day, or sleep ok at night –if you're lucky. But it's barely working or the effects don't last. Fear or anxiety remains an ongoing issue, hurting your enjoyment of life.
What's causing the problem in the first place, you may wonder? Does everyone feel so bad, or is it just me? Do I have to relentlessly manage these awful feelings, my entire life?
If any of this strikes you, you may be surprised to learn that only managing symptoms is soon be a thing of the past. Here you find new concepts that deeply challenge existing norms, which define and resolve, finally, the root cause of your issue.
Act now then, rather than continue the insanity of doing the same thing over and over, expecting different results. Get clear answers as to why you feel so anxious. Get off that relentless symptom-management treadmill that's barely working (yet still rampantly taught). Free up your time to do things you really want to do versus always trying to calm down, by getting started right away.
There simply is no need to feel bad anymore or lose another day of your precious life to excessive fear or anxiety, with this information now available.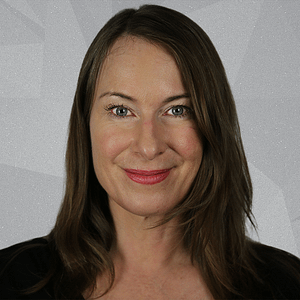 "When an industry-wide approach hasn't worked for far too long, it's time to completely re-think and re-boot what to do. This needed to happen, regarding anxiety."
- Kristen Ulmer
Why This Manual Works
You're no longer going to engage in methods that only gain you temporary relief
This manual starts by offering you a clear understanding of why you have a fear or anxiety issue in the first place. Likely you've never had it unpacked before, so this information can be very profound and life-changing.
Then, it discusses in detail, popular methods used to provide relief from fear or anxiety. Which include but aren't limited to: talking or thinking about your anxiety (perhaps with a therapist), trying to control it through mental re-framing (i.e. CBT), trying to let it go, overcome or replace it with calm through guided meditation, and more. Whatever your preferred method, know that it's likely discussed.
These methods, one by one, are broken down into explanations of why they're taught, and why they help you feel better. You also learn their shortcomings. Why so many of them are only temporary solutions, and why they also unfortunately, contribute to the growing anxiety epidemic we face today. Plan to be amazed by what you learn and how suddenly obvious what the problem has been for you and for us all. Expect multiple ah-ha moments, one after the other.
The second half of the manual provides an alternative practice, that now makes sense to address and resolve the core cause of your fear or anxiety issue. One thing you learn is, step by step, how to stop dealing with your emotions intellectually, which can be very confusing and complicated. You learn instead how to deal with them emotionally, which is more precise and simple, and a relief.
You also learn how to shift from a let-go-of, replace or overcome approach, which can be relentless. To instead, an inclusive approach, which has been proven by science to be 100x more effective in resolving anxiety.
While experiencing this second half of the manual, you quickly see why Kristen's work with over ten thousand clients now has gained them remarkable results. Once you learn her exact steps and implement them, which require a few minutes per day of your time, they resolves your fear or anxiety issue for good.
Who is this Manual for?
This is for you, if any one of the following applies:
You're stuck in a cycle of doing the same thing over and over, expecting different results that never seem to come

Therapy hasn't worked very well, or you don't want to do it

Meditation, positive affirmations, breathing exercises etc. only seem to offer a temporary fix. You want a more lasting option

Scientific methods or brain training seem excessive or complicated. You want something more simple

You've reached your limit of feeling bad, and are finally, truly ready for change

You don't want to resort to medication, and feel there must be another way

You want to try something entirely new

You're motivated to finally do something to address this, once and for all
A clear explanation of why you in particular have a fear or anxiety issue, when others don't

A detailed dissection of the most popular methods used to help calm down fear or anxiety. Why they work, yet why they also inadvertently cause worse problems for you

A new definition for Emotional Intelligence, that completely changes your perspective

Exactly how to get out of the cycle of temporary, symptom-control only. No more band aids!
How to instead, address the root cause, using methods that you've never considered before

Step by step, exactly how to calm down your fear or anxiety in the moment, that's the 180 degree opposite of your normal approach

A practice that takes a few minutes a day, for a few weeks, that also ends your bigger issue for good

Steps to ensure you don't fall back into habitual patterns after this has occurred
There's a deep wisdom that lies within you, that's jumping up and down trying to get your attention.

Kristen helps you access it
"I spoke to Eileen, and she told me that (this) did more for her than 15 YEARS of therapy."

"You are doing some groundbreaking work. I have done lots and lots counseling, cognitive behavioral therapy, drugs (started and stopped), psychiatric care, and two 10 day Vipassana meditation courses. You take this a step further because you actually address emotion. I have recommended your (work) to everyone I know."

"This past weekend at work, one of our volunteers in his late 60s/early 70s and is an MD picked it up and started reading. A few hours later he looked up and said "I'm buying 2 of these" lol. If everyone did the work you have outlined we would all have a much better mental state."

"I felt like this formerly insurmountable weight had been lifted off of my chest. I've never felt more at peace."

"This is the first time that I feel genuinely excited and eager about what the future has in store for me. And I have you to thank for that."

"The first night my anxiety dreams calmed down (something I have struggled with for years, I even had sleep apnea testing because they are so bad and I wake up 40 times a night)."

"For me, each new day brings new and deeper insights. I know that this is just the beginning, so it'll be interesting to see where the ride takes me"

"I am more satisfied with you understanding the impact your work had on me- and what it can mean for others."

"Awesome, honest, refreshing. Life-changing. I feel that something switched for me and I was shown a new way to see the world and myself."

"I noticed that I felt lighter. In the days that followed, I noticed that my light feeling became clarity of mind. As the days went, the clarity didn't go away (as I feared it would) and I began to notice that my emotions were more translucent and rose and fell, rather than overcoming me or creating a suffocating fog. I kept thinking it would wear off, but it hasn't. If I can make that kind of change in one afternoon, what else can I do?"

"I had never heard such a powerful and deeply true message about anxiety and it completely changed my life."

"I can't believe the transformation I've undergone from the analytical tight ass that I was to this free-flowing self."
Buy Now
Kristen has helped over ten thousand clients turn their fear or anxiety issue around...
Now it's your turn
There have been revolutions in almost every area of life: science, technology, nutrition and more. So, why are we still using old, often refurbished methods and modalities to address fear or anxiety, when they haven't worked very well? All this effort, and Fear or Anxiety is only getting worse. Almost 40% of Americans alone are becoming more anxious everyday. Sleep issues are on the rise. Recreational or prescription drug use too often seems like the only option. Plus, we're only being offered, at best, new and improved symptom control. Nowhere in all this, is an explanation as to why we face these growing issues in the first place.
Where's the revolution in this area that we've come to expect?
Well, it's finally here. After 33 years of real-world experience, Kristen has had the pleasure to dissect many new, fascinating and industry-changing concepts and methods that she has tested, proven, and now is ready to share with you. You're about to get on the train filled with cutting-edge information, headed in an entirely new direction. Unlike anything you've ever read, heard about or experienced before, your new life begins the moment you open this manual.
Which is why, don't wait another moment suffering unnecessarily, merely trying to get through another day or night. Get started now, otherwise you're only a day older and a day more frustrated when you do, or left behind at the station completely.
This manual addresses and profoundly turns your fear or anxiety issue around. It also changes your perspective on just about everything. After reading this, you forever experience yourself, your life and fear or anxiety from a completely new lens. It is what you've been hoping for, and it works.
Here's how to get the manual:
STEP 1 : Click the Buy Now button, then checkout using our secure page
STEP 2 : You immediately are sent a download link to view the guide
STEP 3 : Once purchased, you can also always find the guide in the download section of My Account
STEP 4 : Whenever you're ready, begin reading, and all you know or believe about fear or anxiety, is about to change
Don't Wait On This,

Get Started Today
80% Assessment Discount
This is the LAST time you will see this price
Frequently Asked Questions
I've tried everything and nothing has worked. Why shouldn't I assume this won't be the same dead end?
Most efforts to deal with fear or anxiety are about symptom control –calming you down only for a moment or day. Which never lasts. They're also, as you soon learn, exacerbating your fear or anxiety, which keeps you stuck in a cycle of symptom control that can become relentless.
Kristen's approach is completely different. It only addresses the root cause of your problem, and it's proven to work. If you do exactly what she tells you to do, in fact, she's never seen it not work.
And if it doesn't, which only happens if you decide not to take her advice, heck with a money back guarantee you have nothing to lose.
Why just $9?
1. $9 puts this information within reach of everyone… from single moms to entrepreneurs and beyond.
2. It makes sure you're serious. Kristen only wants to reach people who are truly ready to address and resolve their emotional problems, and in her experience charging anything… even if it's just a dollar… eliminates 99% of the folks who aren't.
She also believes that once you experience this manual, that you'll want more of what she has to offer. And maybe… just maybe… you'll come back with an even greater curiosity to see what else is possible, with this unique and powerful work.
And that's it. No fine print…no spinning words. Just super practical advice that gains you completely different results than anything you've ever tried before.
Does what Kristen teaches, really work?
YES. Check out her testimonials. Plus, once it all gets broken down, it's so shockingly obvious what the problem has been for you and what to do instead, you are surprised you never thought to do this before.
It sounds too good to be true.
Sure does. So do a lot of things that are revolutionary and new. But why don't you find out for yourself. It's only $9, and you get your money back if it proves to be anything less than it promises.
Why should I buy this manual versus talk with a therapist?
Besides the dramatic price difference? Three reasons:
First, emotional problems are not meant to be dealt with intellectually. Which is why talking and thinking about your fear with a therapist won't help very much. Instead, as you soon learn, they're meant to be dealt with emotionally.
Second, therapists learn about fear or anxiety as theory in college, or the recirculate borrowed methods. Kristen learned by dealing with a tremendous amount of fear and anxiety, experimenting with exactly what works and what doesn't, leading her to become the best in the world at something very scary for 12 years. This makes her methods practical, based entirely on experience, and also explains why they work so well.
Third, what Kristen teaches isn't yet available in college curriculum, which means therapists don't know about it. It's only available here.
Is there a guarantee?
Yes. All of Kristen's content and training's have a 5-week, no-questions-asked guarantee.
If you aren't happy for any reason, just let us know and we give you your money back. We obviously don't think it'll come to that, but if you're even the least bit worried, let us put your mind at ease. Either you get the answers and results you want or you get your money back. It's that simple.
Tell me about the money back guarantee?
It's a 5-week money back guarantee. If you experience the manual and it doesn't offer you all it promises and more, send us an email and you get a full refund.