ABC Guide Details
If you have a hard time feeling just about anything, discover the tools necessary to turn that around
Learn how to feel your feelings and emotions, they say. But you don't even know where to start. You've gotten into a bad habit or have been a certain way for so long, becoming a touchy-feely person, well, it seems that's not going to happen.
Regardless, you know how you are is not working for you, or for your loved ones. You know you're not fully living, nor feeling truly alive. You're tired of being emotionally frustrated and incapable to accessing what you feel. You're only getting older and more stuck in your ways, and can't imagine what 'figuring this out' even looks like.
Don't go another moment with such a mindset though, when this ABC Guide exists. Welcome to your 7-day, step by step guide to help you –especially if you don't even know where to start– learn how to feel whatever you feel or needs your attention. It offers a crawl, then walk, before-you-can-run ease-ful and fascinating adventure to get you out of any conditioned pattern of emotional repression, and into a more-ready place.
Your life and aliveness begins today, but only once you embark on this journey. If you don't embark, you only remain stuck forever.
Who is this ABC Guide Designed for?
This is the right experience for you, if any of the following apply:
You're frustrated that you just can't seem to access what it is, that you feel

People say all the time, you seem emotionally distant, and that bothers you

You feel numb, not fully present, or not fully alive

You're worried though, if you make a change, what emotional states might be revealed

Yet, change must occur. What used to work for you, no longer does

Some hold back is affecting your life in a negative way

You don't want to lose your chance at really living

You're depressed or close to depression

Everything you've tried so far, hasn't worked

Therapy doesn't help much, or you don't want to do it

You know there's more to life, but wonder where to even start

You want to live a more expressive or even vulnerable life

You want to explore this in a private way

You have a loved one who struggles with any of the above, and you want to help them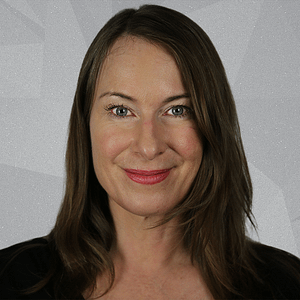 " When you're out of touch with your emotions, you're out of touch with yourself and out of touch with aliveness. It's the worse feeling in the world- --this lack of feeling. "
- Kristen Ulmer
Why This Works
No one has taken the time to walk you through the little details of learning to feel, until now
No matter if you've always been this way, or if you've grown into the habit of not being able to fully feel –that's a sign that you're living in your head (hint: most of us are). Likely this is a learned behavior that allows you to avoid having to feel unpleasant emotions.
It can be unlearned here though. And it must, if you ever hope to feel more present and truly alive.
During your ABC week, you start by exploring the distinct differences between your mind and your body –between thoughts and emotions. It's a simple and fascinating education, with Kristen by your side every step of the way.
Next, you learn how to get out of your head and into your body, as that's where emotions live. Only by doing this, can they begin to speak to you.
Now, It's not as hard or scary as it sounds. It's actually a relief for two reasons. First, because you finally have moments of freedom from incessant thoughts. Second, because you access your emotions in a non-threatening way. Which, if you're used to avoiding them because they're seen as bad, can be life-changing. 
But all this won't happen, until and unless you get started with your step-by-step week. So don't wait a moment longer, needlessly stuck in your head and out of touch with the energy found in your emotions. Keep reading. 
What Do I Learn?
This is a staggering journey into feeling itself, from the ground up. To start, you learn how to be present and feel things externally, merely as input from the world around you. After a few days, you shift to your internal world, and notice different emotions and where they live in your body. As you do this the surprise being, these emotions, even the ones deemed 'negative,' do not feel threatening to you in any way.
Step by step then, by the end of the week, you feel more alive and present than you have ever felt. You can stop there, or use this experience to next address an emotional stuck place, including PTS(D), depression, or too much anxiety, fear, anger or sadness etc in a more effective way.
You also learn:
Why your mind is so sticky, and what to do about it

Why you became emotionally stuck in the first place, it's different than what you think

What your unique payoff is for remaining emotionally stuck, which is hard to give up

How to give up that payoff, allowing for a better future

How to get out of your mind and into your body, where emotions live

Where and how emotions speak, once you know how to listen
Where and how emotional trauma gets stored in your body

How to listen to your physical aches and pains, in an entirely new way

What it takes to be vulnerable in a non-threatening way

A new approach to life itself, that dramatically changes your future for the better

How to be authentically who you really are, finally and with ease

How to not fall back into habitual patterns, once the week is over
A deep wisdom lies within you, that's jumping up and down trying to get your attention
Kristen helps you access it
"Thank you. You have helped more than you will ever know."

"So much has come up for me, and continues to come up for me. Thank you again...for so many things."

"I feel that something switched for me and I was shown a new way to see the world and myself."

"I came away with so many interesting thoughts about life and emotions and openness. First step – recognition. Next step – finding my own means of expressing this in a healthy way."

"Thanks Kristen for truly original, wonderful, productive, awe inspiring, soul searching, healthy and magical (teachings). I'm left with a whole lot to think about and to feel about!"

"I really do feel like I have a road map for the next fifty years!"

"I seem to have a whole new perspective."

"It's been a few weeks and I can't believe the difference it has made. It allows me to approach life situations with a much more open mind, thus creating more fluid and successful outcomes. I'm no longer feeling anxiety or stress around decisions. I am truly a changed man. I have you to thank for that."

"Kristen, I am amazed and I never use the word. THANK YOU. This rocks Kristen, you have hit it."

"I've not had a teacher like this before; never let it in that far and I wish not to squander the understanding."
Buy Now
Kristen has helped over tens thousand clients finally, ease-fully learn how to feel their emotions...
Now it's your turn
You're about to embark on one of the most important weeks of your life, where you wake up to how you feel in an authentic way. True living and full aliveness, begins the moment you start. So, don't stay stuck for even a moment longer. You can't do this on your own, it must be learned properly and with guidance. Get on this train now, and let Kristen take you there.
Here's how it works:
STEP 1 : Click the BUY NOW button, then checkout using our secure checkout page
STEP 2 : Create your username and password during the checkout process
STEP 3 : A download link is emailed to your email address. Then guide then remains always available to
download in My Account
STEP 4 : Whenever you're ready, start your remarkable week of transformation
Frequently Asked Questions
I've tried everything to feel my emotions, and nothing has worked. Why shouldn't I assume this won't be the same dead end?
The reason why nothing has works is, likely you've been engaging your intellectual mind to learn to feel. But you don't feel your emotions with your mind. You can interpret your emotions with your mind, but only you can feel them once you get into your body, where they live.
Which is why, this guide is 100% about getting you out of your 'head', and into your body. Staying in your head actually, is a form of resistance to having to feel them. That's about to change.
And if it doesn't, reminder: with a money back guarantee, you have nothing to lose.
It sounds too good to be true.
Sure does. So do a lot of things that are revolutionary and new. But why don't you find out for yourself? Check out the testimonials to capture the effectiveness of this guide, and reminder: you get your money back if it proves to be anything less than it promises.
Why should I buy this ABC guide versus talk with a therapist?
Besides the dramatic price difference? Two reasons:
First, when it comes to feeling emotions, conventional therapy won't help much because it's such a heady experience. Talking and thinking about feeling emotions, is actually as far away from feeling them as it gets.
Second, therapists learn about emotion as theory in college. Kristen learned by dealing with a tremendous amount of emotion (fear in particular), experimenting with exactly what works and what doesn't, leading her to become the best athlete in the world at her sport for 12 years. This makes her methods practical, based entirely on experience, and also explains why they work so well. Consider this as you make your choice.
Is Kristen a doctor or therapist?
No. Kristen's training started with real world experience; being the best in the world at a difficult sport for 12 years, exploring exactly what works and what doesn't regarding fear and other emotions, in a heightened environment.
Then, she voraciously studied not psychology, but Zen for over 15 years. This is what helped her most of all, establish and solidify her current methods and practices.
Her third credential came from working with over ten thousand clients now, over the last two decades, helping them gain remarkable and proven results.
Does this ABC guide, really work?
YES! Check out Kristen's testimonials. Plus, once you get into your week, it's such a touching and effective experience you wish you'd done it years ago.
Why just $99?
If you're thinking '$99 is nothing… what's the catch?' Here are two reasons that should put your mind at ease:
1. $99 puts this guide within reach of everyone… from retired folks on a fixed income to entrepreneurs and beyond.
2. It also makes sure you're serious. Kristen only wants to reach people who are truly ready to address and resolve their emotional hold backs, and in our experience charging anything… even if it's just a dollar… eliminates the folks who aren't.
Kristen also believes that once you experience this guide, that you'll want more of what she has to offer. And maybe… just maybe… you'll come back with an even greater curiosity to see what else is possible, with this unique and powerful work.
And that's it. No fine print, no hidden nasties, no spinning words. Just a powerful ABC week that helps you learn to feel, and gains you completely different results than anything you've tried before.
Is there a guarantee?
Yes. All of Kristen's content and training's have a 5-week, no-questions-asked guarantee.
If you aren't happy for any reason, just let us know and we give you your money back. We obviously don't think it'll come to that, but if you're even the least bit worried, let us put your mind at ease. Either you learn how to feel your emotions, or you get your money back. It's that simple.
Tell me about the money back guarantee
We offer a 5-week money back guarantee. If you experience the ABC guide and it doesn't offer you all it promises and more, send us an email and you get a full refund.